Alberta's landscapes, characterized by breathtaking mountains, expansive prairies, and vibrant cities, are host to a growing concern: the impact of transportation on the environment. As the province embraces urbanization and economic growth, the need for sustainable transportation options becomes increasingly urgent. "Eco-Friendly Transportation Options in Alberta" explores the innovative strategies and initiatives that are transforming the way Albertans move, reducing emissions, and contributing to a greener future.
The Shift Towards Sustainable Mobility
Transportation is a lifeline for communities, connecting people and enabling economic activities. However, the reliance on fossil fuels and the proliferation of motor vehicles have led to air pollution, congestion, and climate change. Recognizing these challenges, Alberta is charting a course towards sustainable mobility that prioritizes environmental conservation, public health, and efficient transportation networks.
Standardization: A Roadmap to Sustainable Mobility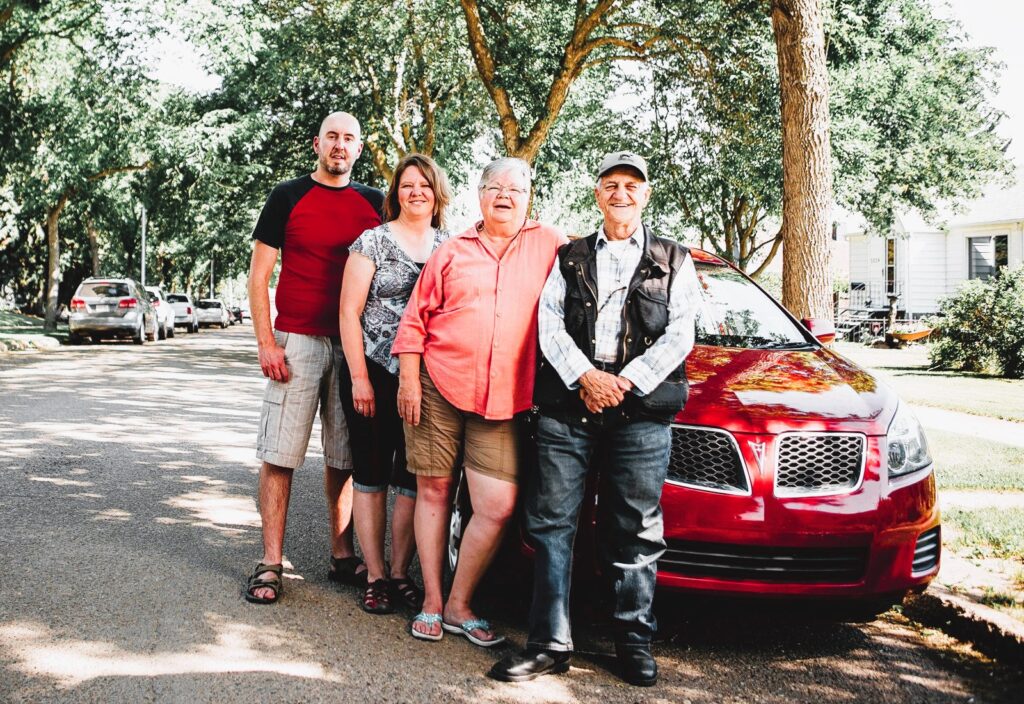 Standardization is integral to the development and implementation of eco-friendly transportation options. Platforms like Wikipedia provide insights into sustainable transportation principles, highlighting the various modes of environmentally conscious mobility. Additionally, offers resources on sustainable mobility initiatives, complementing Alberta's strategies.
Literature Insights into Sustainable Transportation
"Green Building Illustrated" by Francis D.K. Ching and Ian M. Shapiro emphasizes the importance of sustainable design in various contexts, including transportation infrastructure. Alberta's eco-friendly transportation strategies align with this approach, promoting the integration of green infrastructure and multimodal transit systems.
"The Solar House: Passive Heating and Cooling" by Daniel D. Chiras highlights the significance of sustainable transportation options in reducing carbon emissions. Alberta's efforts encompass electric vehicles (EVs), public transit expansion, and active transportation modes like cycling and walking.
"Biodiversity Conservation Strategies in Alberta" underscores the interconnectedness of transportation and the environment. Alberta's strategies consider the impacts of transportation on air quality, habitat fragmentation, and wildlife corridors.
"Energy-Efficient Windows: A Comprehensive Guide" by Jason B. Harman showcases the broader concept of responsible resource use. Just as energy-efficient windows contribute to reduced energy consumption, sustainable transportation options in Alberta contribute to lowered greenhouse gas emissions and improved air quality.
Eco-Friendly Transportation Initiatives
Alberta's journey towards sustainable mobility involves a multi-faceted approach that addresses urban and rural needs. Initiatives include the expansion of public transit networks, the promotion of electric vehicle adoption, the development of active transportation infrastructure, and the integration of smart transportation systems to optimize traffic flow and reduce congestion. The impact of the oil and gas industry on the environment, you can read more in the article about the problems of our time.
Public Participation: A Driving Force
The success of eco-friendly transportation initiatives hinges on public engagement and behavior change. Alberta encourages individuals to embrace sustainable transportation options by offering incentives, improving infrastructure, and raising awareness about the environmental and health benefits of alternatives to private vehicles.
A Greener Path Forward
In conclusion, "Eco-Friendly Transportation Options in Alberta" highlights the province's commitment to shaping a future where mobility and sustainability coexist. By leveraging standardized information sources, literature insights, and collaborative partnerships, Alberta propels itself towards a more sustainable and resilient transportation system. Through these initiatives, the province aspires to create a landscape where clean air, efficient transit, and reduced emissions pave the way to a greener and more vibrant Alberta for all.
List of recommended literature:
"The Solar House: Passive Heating and Cooling" by Daniel D. Chiras
"Window Seat: Reading the Landscape from the Air" by Gregory Dicum
"Green Building Illustrated" by Francis D.K. Ching and Ian M. Shapiro