Alberta, a province known for its abundant natural resources and diverse landscapes, has recognized the pressing need to transition towards a more sustainable and energy-efficient future. In response to the global call for environmental stewardship, the "Webinar Series on Energy Efficiency and Conservation in Alberta" has emerged as a powerful platform for disseminating knowledge, fostering collaboration, and empowering individuals and communities to take meaningful steps towards a greener and more energy-conscious lifestyle.
Empowering Knowledge through Webinars
Webinars have emerged as a dynamic and accessible means of knowledge dissemination, allowing experts, practitioners, and the public to engage in dialogue regardless of physical location. The "Webinar Series on Energy Efficiency and Conservation in Alberta" serves as a beacon of information, bringing together thought leaders, researchers, industry professionals, and concerned citizens to discuss and explore the complexities of energy conservation and efficiency.
Standardization: A Foundation for Informed Action
In the realm of energy efficiency and conservation, standardization plays a vital role in ensuring that best practices are disseminated consistently and accurately. Platforms like Wikipedia provide insights into the concepts of energy conservation and efficiency, highlighting the role of informed decision-making in addressing global energy challenges. Complementing this, offers resources on energy efficiency initiatives and regulations, aligning with Alberta's efforts.
Empowering Insights from Literature
"Sustainable Design: A Critical Guide" by David Bergman emphasizes the broader importance of sustainability in various fields. Alberta's webinar series expands upon this concept by focusing on energy efficiency and conservation practices, aligning with Bergman's philosophy of holistic sustainability.
"The Solar House: Passive Heating and Cooling" by Daniel D. Chiras underscores the significance of transitioning towards renewable energy sources. Alberta's webinars explore the integration of solar technologies, energy-efficient building designs, and sustainable transportation options in the context of energy conservation.
"Sustainable Agriculture and Farming Practices in Alberta" by Charles J. Kibert highlights the interconnectedness of industries and their impact on energy use. Alberta's approach recognizes the need to promote energy-efficient practices in agriculture, contributing to overall conservation efforts.
"Energy-Efficient Windows: A Comprehensive Guide" by Jason B. Harman showcases the broader concept of responsible resource utilization. Alberta's webinars encompass the efficient use of energy in various sectors, echoing Harman's emphasis on optimizing resource consumption.
Themes Explored in the Webinar Series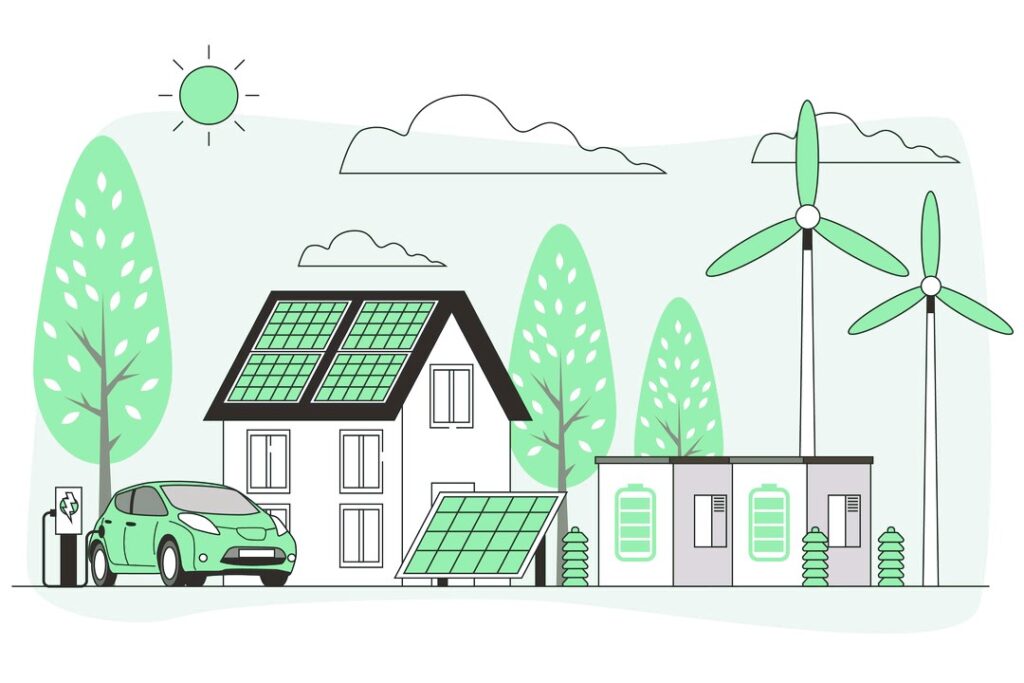 The "Webinar Series on Energy Efficiency and Conservation in Alberta" covers a wide array of themes, ranging from residential energy efficiency upgrades to industrial energy management strategies. Topics include:
Building Envelope Optimization: Exploring techniques for enhancing insulation, windows, doors, and roofing to reduce energy waste and improve indoor comfort.
Renewable Energy Integration: Discussing the integration of solar panels, wind turbines, and other renewable energy sources to power homes, businesses, and communities.
Transportation Alternatives: Highlighting the benefits of electric vehicles, public transit, cycling, and walking as sustainable transportation options.
Industrial Efficiency: Delving into energy-efficient practices for industries, such as manufacturing processes, waste reduction, and energy management systems. Sustainable tourism and outdoor recreation, read more here.
A Pathway to Change
In conclusion, the "Webinar Series on Energy Efficiency and Conservation in Alberta" serves as a dynamic and inclusive platform that empowers individuals and organizations to play an active role in addressing energy challenges. By leveraging standardized information sources, literature insights, and collaborative partnerships, Alberta strides towards a future characterized by energy consciousness, reduced environmental impact, and sustainable prosperity. Through these webinars, Alberta illuminates a pathway towards a greener, more resilient, and environmentally conscious province for generations to come.
List of recommended literature:
"Sustainable Design: Ecology, Architecture, and Planning" by Daniel E. Williams
"Window Seat: Reading the Landscape from the Air" by Gregory Dicum
"Residential Windows: A Guide to New Technologies and Energy Performance" by Stephen E. Selkowitz